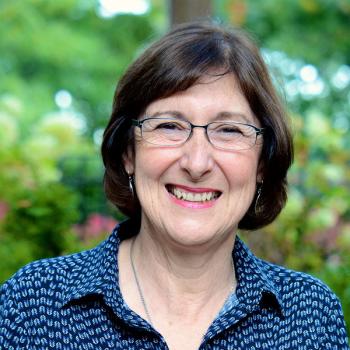 Vice President
Judy brings her years of professional, personal and volunteer experiences to ANAC.
Judy began her professional career in 1975 working at the Toronto Stock Exchange where she wrote market summaries while completing the Canadian Securities Course. Moving to the University of Windsor's Office of Information Services, Judy worked as the principal writer for the faculty/administrative newsletter. Later, although primarily a stay-at-home mum, she held a variety of contract and part-time administrative and communications focused positions. When her sons were teenagers, Judy began a four-year contract position writing and editing newsletters and press releases for a major retail company. During that time, she also returned to university to acquire a TESOL Certificate, which she leveraged by teaching English for several years.
As a longtime and valued volunteer, Judy has held leadership and marketing roles with organisations including MumNet, three independent schools in the Greater Toronto Area, the Kidney Foundation of Canada, UCW Group, Seniors' Health Centre, North York General Hospital and, most recently, ANAC.
With a personal goal of mastering the Italian language, Judy enjoys international travel with her marathon-runner husband. She is committed to assisting her parents-in-law, as they negotiate the challenges in their golden years. It was through accompanying her father-in-law to an audiology appointment that she serendipitously learned about her own acoustic neuroma.